WELCOME TO CASCADE KENNELS!
Our Happy Customers
Meet some of our happy customers including dogs, cats and even some exotic pets. Whether they spend time in our doggie daycare, going on hikes, enjoying a cuddle session, or just staring at the fish in the aquarium, our guests enjoy the loving and attentive environment at Cascade Kennels. Meet some of our biggest fans.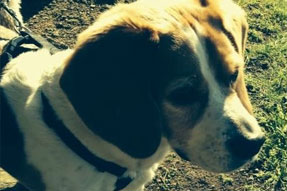 "Because of my busy schedule, my dog has to stay here very frequently, and the kennel is always happy to accommodate me. They take very good care of my dog."
"The people at Cascade Kennels really care about pets. It's not an act. Their facility is spotless and my pets are excited when they arrive. Keep up the great work!"
"My Cockatoo requires a high level of social interaction. The folks at Cascade always ensure that he has a comfortable and enriching experience. "
Hi Finley here, You know, I often hear my humans asking each other why we dogs do certain things.  In fact, sometimes I hear…
Read more

Check out our latest blog on why positive reinforcement is a better way to train your dog than punishment and intimidation.
Read more